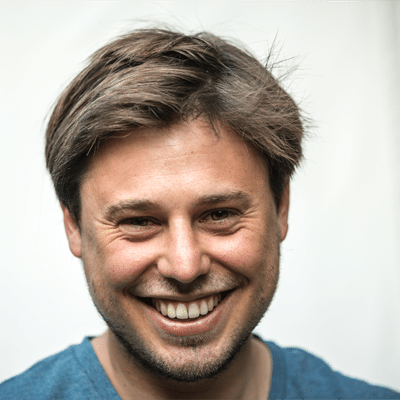 Employee Spotlight: A resident Jack-of-all-Trades in TeselaGen's team, Jota Hurtado is responsible for, well, a lot. Jota came to TeselaGen as a software engineer in 2018. Now he is a part of TeselaGen's growth team. While he can't stay away from engineering, and doing a little bit of coding and scripting here and there, he's primarily focused on growth analytics, defining processes and metrics, and helping TeselaGen expand.
We spoke to Jota about his role at TeselaGen, what it's like to work for TeselaGen (we're hiring!), and how TeselaGen hopes to democratize biotechnology. 
1. How did you join TeselaGen?
I met Eduardo Abeliuk while I was studying computer science and industrial engineering at UC Berkeley. I discovered what TeselaGen was building and was really impressed, but I was busy with my own start-up at the time. We were developing a smart irrigation controller for forecasting how much water homes, farms and businesses needed – this was during the 2013's California drought – to help them become more efficient. It was a very good experience. We had gotten some funding, a product and some customers, but we were struggling. At about that time, I saw a job post from Eduardo. I liked what TeselaGen was doing, so I offered to work for the company for free while my start-up was waiting for a deal to come through. If the deal came through, we would part. If it didn't, TeselaGen would hire me. That was three years ago and here I am. 
2. What do you like most about being on the TeselaGen team? 
One of the cool things about TeselaGen is that it's very flexible about where you work. A few years ago a couple of engineers came here from the U.S. to work for a few months from Chile. Similarly, a few engineers traveled from Chile to work from the U.S.
I like a lot of things, from coding, to growth hacking, to optimizing user experience. I came to work for TeselaGen because I was curious about biotechnology and now I love it.  What I like the most – and it's a bit of a cliche  -is that I'm working with really world-class people. They've done incredible stuff over the course of their lives. Every time you talk with someone, it's interesting and you are always learning.  Also, because it's a dynamic company, I get to work on many  different projects. I started helping out the product team and now I am helping the growth team. When you are motivated, passionate, and have the capacity to learn quickly, the company lets you grow and offers flexibility.
Everyone at TeselaGen is also super willing to help each other, regardless of location. Most of the people are in the Bay Area, but we have a very strong pool of engineering talent across the U.S and also in our Chilean office. We also have a good team of data scientists, sales and marketing people (and we're hiring!)
3. What do you find challenging? 
TeselaGen is leading a space that is growing quite rapidly, where you always need to be refining the product and growth strategy. Our product is continually evolving. New technologies are being created, new techniques are being developed,  and our users are constantly testing new ideas and workflows. We have a product that addresses numerous issues and helps our customers accelerate  their R&D processes, but we're also always learning how to become better based on our users' feedback.
4. Where do you see TeselaGen in 3 years?
I see TeselaGen as a powerful platform that can democratize biotechnology. We empower small startups, medium- and large-sized companies, and academic users to design the next generation of bio-based products. Biotechnology has historically been an industry where it has been very difficult for new players to come in. We want to help change that. We will keep pushing the democratization of biotechnology across every continent.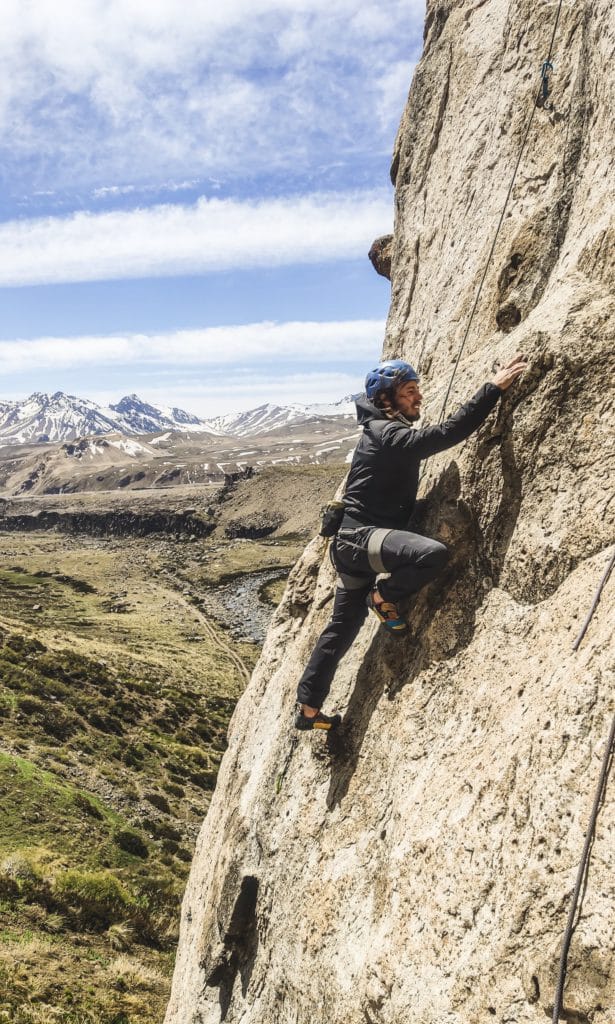 5. What do you do in your free time? 
I find myself doing a lot of things in my free time. I like sports,  rock climbing, surfing and skiing. I am an avid video gamer, and I love to learn new things. I take courses and sometimes I code some small things for fun. I like learning new skills. I'm currently delving into new topics, for instance I'm taking a course that applies Finance to Biotechnology.