TeselaGen Biotechnology announced today the release of its Starter Edition for small groups, a convenient, cloud-based software platform that offers small groups in academia and industry state-of-the-art tools for planning molecular biology workflows, designing and building complex libraries, and managing sample inventory. The Starter Edition gives scientists and engineers access to many of the features in the TeselaGen® Operating System for Biotechnology at an affordable price.
"With the Starter Edition, small groups now have greater access to some of the most powerful, design-and-build tools as larger organizations, helping them to innovate faster and accelerate product development," said TeselaGen CEO Eduardo Abeliuk, Ph.D. "This launch represents TeselaGen's continued commitment to bringing the most advanced design-and-build tools to a broader range of scientists and bioengineers, which we hope will help drive new products in fields from pharmaceuticals to sustainable food, agriculture, specialty chemicals, and more."
The launch of the Starter Edition for small groups follows the release earlier this year of the Community Edition, which gives small groups and individuals free access to an easy-to-use version of the Design Module within the TeselaGen Operating System. The Starter Edition is intended for individuals or small groups who need more functionality than available in the Community Edition but fewer tools than the Professional or Enterprise editions of the TeselaGen Operating System and can set them on a path for scaling their R&D efforts.
Features of the Starter Edition include
Support for DNA and Protein Sequences Libraries with searching, sorting, filtering, and auto-annotating capabilities.
Design Editor for simple constructs or complex libraries and features for managing very long scarless DNA.
Intuitive Vector Editor for creating usable design parts, visually editing and designing DNA and protein sequences, and managing restriction enzymes.
Collaborative features for sharing designs.
Support for modern DNA assembly protocols and automatically generated build instructions.
Biological material/sample management and sorting.
Supplier interfacing.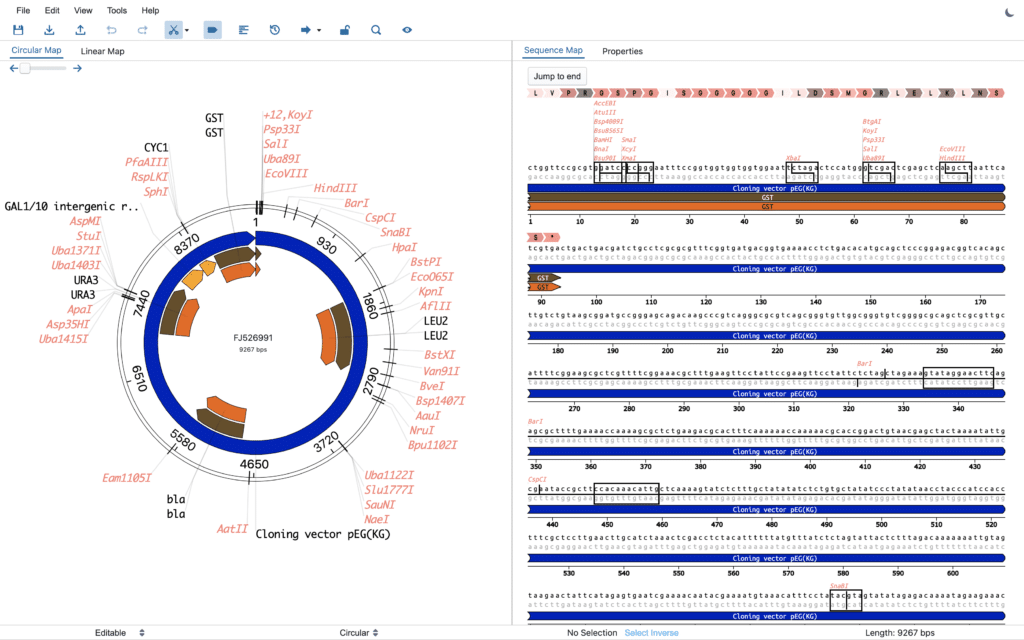 TeselaGen is a highly secure, enterprise-quality operating system that incorporates artificial intelligence and machine-learning techniques to make the production of bio-based products easier, faster, and more cost-effective. It's used by industrial and academic customers over 5 continents.
About TeselaGen Biotechnology
TeselaGen has developed the first artificial intelligence-enabled operating system for biotechnology, enabling scientific organizations to commercialize high-performance bioproducts – from pharmaceuticals to food to fabrics – faster and easier than ever. The TeselaGen® operating system connects biologists, lab technicians, and bioinformaticians so that they can collaboratively design and build experiments, organize and standardize data and then test and continually learn. TeselaGen has been deployed by Fortune 50 companies and emerging innovators in biopharmaceuticals, agriculture, and specialty chemicals. The company is privately held and based in Portola Valley, CA. For more information, visit https://www.teselagen.com