As many of you know, TeselaGen calls both the U.S and Chile home. Our office in Chile is newer, and has been making key contributions to the innovations in our TeselaGen's platform.
We chose to grow TeselaGen in Latin America for a couple of reasons. One is personal. As a native of Chile myself, I understand the Latin culture pretty well and find myself visiting Latin America regularly. The other is simply business. Latin America has top talent, a highly skilled STEM workforce from world-class universities, a convenient time zone to do business with the U.S., and a thriving tech scene with a start-up culture. While Chile has more than 60,000 software engineers – behind giants such as Brazil – it's by far not the only country in the region with top talent in software and engineering. Mexico, Colombia, Peru, and others are emerging contributors to the innovation economy. 
These are just a few of the reasons we've chosen to invest more in next-generation talent in Latin America. Last week, we announced a partnership with the iGEM Foundation to support the iGEM Design League, a new competition that aims to advance synthetic biology, starting with Latin America, and cultivate the next generation of bioengineers. As part of the collaboration, student teams will have access to the TeselaGen operating system for biotechnology to design projects that solve critical local problems using synthetic biology. 
We are extremely excited about this project, and the opportunity to work with iGEM to grow talent specifically for the bioeconomy in the region. Approximately 300-400 students primarily from universities spanning 8 countries in Latin America will compete for the chance to showcase their work at the iGEM 2021 Giant Jamboree in November.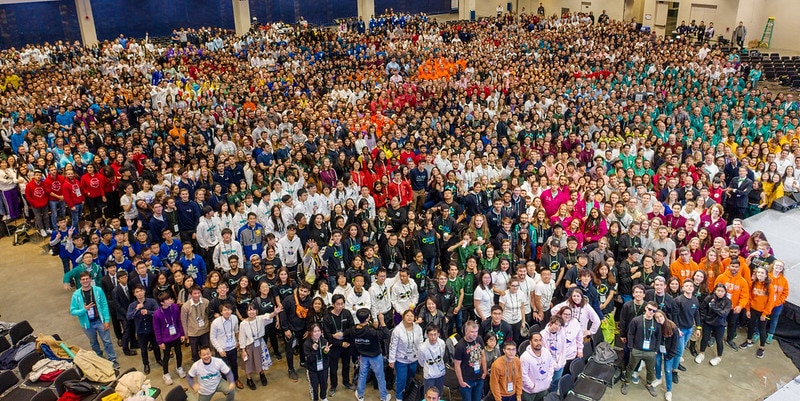 We also can't wait to meet the group of talented, enthusiastic students who will be competing in the Design League and to see what real-world problems they'll be tackling with synthetic biology. With a specific focus on the design step of the synthetic biology cycle, the competition introduces students to the most advanced digital tools (TeselaGen's Design & Build modules) for building biological products; we are doing some educational workshops with the teams to help them ramp up and to use our tools to their best advantage.
In all, 25 teams are competing and the finalist's presentation will be live-streamed during the iGEM 2021 Giant Jamboree in November. We'll be introducing you to some of the teams and their work in upcoming blog posts, so stay tuned. We think you'll be just as enthusiastic about the future of synthetic biology in Latin America as we are.